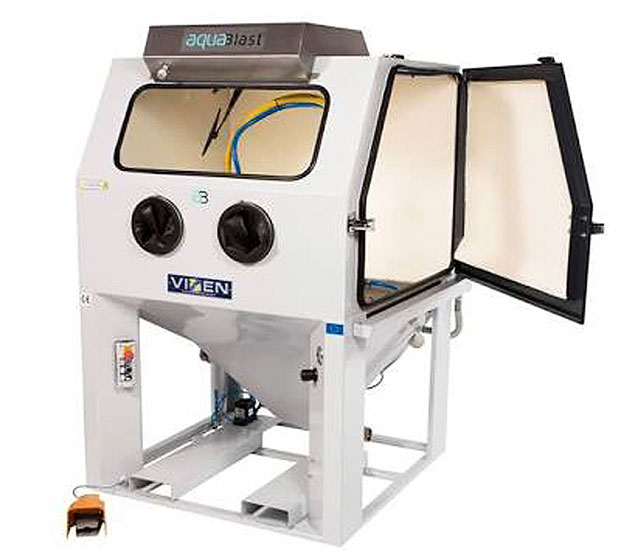 Aqua/Vapour Blasting
Aqua Blasting, also known as Vapour Blasting is a new service imported from the USA and Europe and now entering heavily into the Australian market and quickly becoming an industry standard for high end mechanical restorations. In a similar fashion to glass bead blasting the surface of the blasted substrate is left completely intact, the fundamental difference is that Vapour Blasting uses water with a combination of non-toxic properties that do not break the base surface that it is applied to. This means that it should be the only type of blasting used on anything that relies on its exact size or shape making it perfect for motors, carburettors and any small precision high value mechanical components.
Vapour honing (Aqua/Vapor blasting) does a fantastic job restoring – cylinder heads, carb's, crank cases, wheel hubs, barrels, brackets, side covers, bolts, master cylinders, calipers, rotors, pretty much anything that's metal.
Vapour honing (Aqua/Vapor blasting) cleans without removing any of the underlying metal or substrate. This allows for the cleaning of delicate parts and soft metals, even rubber and plastics. Stampings, machining marks, gasket faces are all left unaltered, so it is perfect for restoring automotive and motorcycle parts.
Types of Metals
Vapour blasting is effective on aluminum, copper, lead, nickel, tin, titanium, zinc, brass and other non-ferrous metals and alloys. Vapor blasting works by using an abrasive (usually glass bead) in a water solution that is accelerated by compressed air and produces a very uniform soft closed surface finish that is clean and degreased.
Rates $100 p/h
Ship your parts to us, drop them off, or, if time permits, we can blast while you wait! Shave hours off work time, here are some typical examples:
ATV engine case: 0.5-1hr
Aluminum rim (clear coat previously removed): 1hr
V8 aluminum intake: 1hr
Two cylinder motorcycle engine including crankcase, side covers, heads, cylinders: 3hrs
Actual time required depends on the size and condition of the piece. The cleaner the part is when we receive it means less time for us, and bigger savings for you. If moving parts require disassembly or degreasing, this is done at our shop rate. We suggest having the piece completely cleaned and degreased with any silicone sealers, paint or clear coat removed to maximize your savings.
Applications of Vapour Blasting
Surface finish for engines in automotive and motorcycle restoration
Cleans cavities, vents including complex and tight geometries of loose particles, dust, resin contaminates on the mold substrate
Re-conditioning & cleaning of industrial valves and components.
Routine maintenance of injection molding
Platen maintenance and cleaning
Cleaning dies and molds maintaining their success rates providing a longe service life
Polishes and does not harm dies and reduces time on manual inspection
Honing, deburring and deflashing unwanted shavings and raised particles
Cleaning and descaling of heat treated parts
Surface preparation prior to bonding, repainting, re-coating or composit such as anodizing, nickel plating, chrome , titanium nitride
Cleans and restores aluminum rims
Aviation restoration
Boat running gears, final drives and props
Surface hardening of turbines without altering weight and shape
Surface prep for aircraft grade parts to be anodized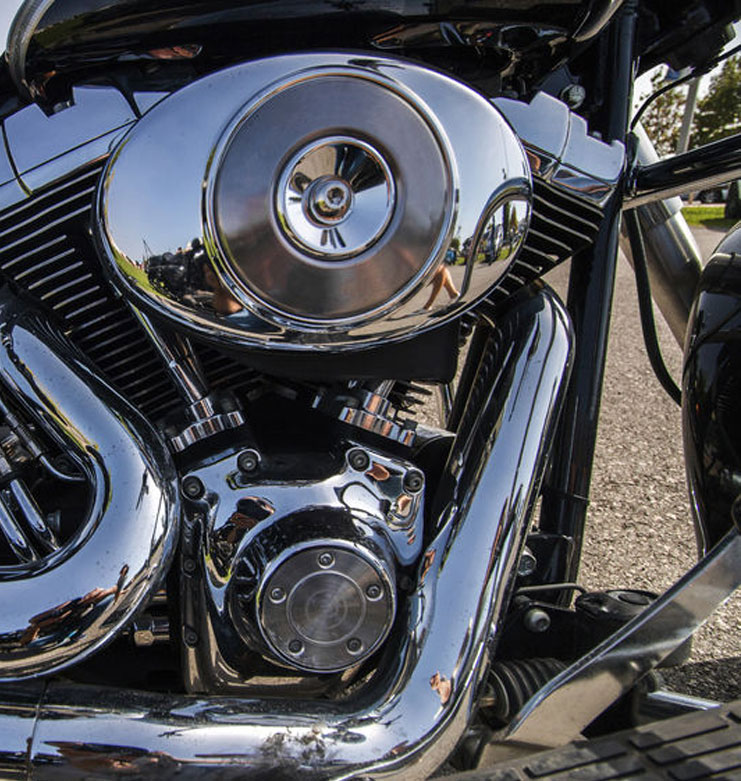 Advantages of Vapour Blasting
Non destructive cleaning
Powerful cleaning without damage to material and their profiles
Flowing water cleans and cushions bead media so it does not break down and become jagged
Cleans non-ferrous metals for restoring and maintaining the part
NO etching, pitting, scourning, particles embedded or abrade the surface texture.
Does not hurt or wear out parting lines, shut offs, roll over edges etc.
Will not damage treaded holes
Reduces time on manual inspection for machine
NO rounded off corners
Does not introduce heat resulting in deformation
Removes industrial coatings without damage
Prepares surfaces prior to bonding coatings, and composites for new finishes
Safer way to debur unwanted shavings and raised particles of metal finishing with a high velocity of water and media
Preventing molds from rust and oxodization and residue left on the surface
Peening the surface hardens without changing the weight or geometrics
Safe on some gaskets & plastics
Leaving a clean soft satin finish making them look better than new bringing them back to life
Cleans fast, easy and efficient minimizing downtime
Environmentally Friendly
No harmful chemicals, purging compounds or dry ice are used
Dust free process, eliminates 95% of dust associated with dry blasting which is safer for the environment
Cost effective due to recycling the slurry using less water and waste saving time and money
Promotes longer media life not breaking down to damage surface
Leaving a clean smoother superior finish